Explore Newmillerdam Country Park, a woodland and lake in a picturesque village setting, perfect for walking, cycling and horse riding. Just 3 ½ miles south of Wakefield, this beautiful country park is a stunning mix of woodland and water. There is also the Waterton Country Site Discovery Centre.
Within the grounds of Newmillerdam Country Park, you'll find a Boathouse which was used by the Pilkington family as a lakeside retreat. There are several outdoor activities to do including walking, orienteering, fishing and wildlife watching.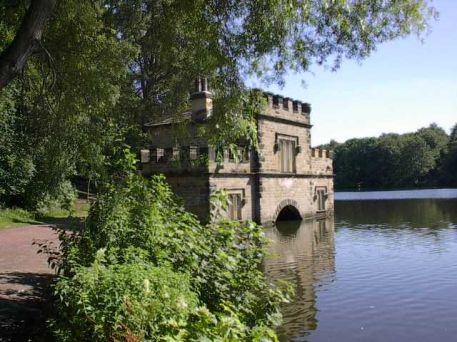 ---
Situated amongst 237 acres of woodland and water, the area of Newmillerdam Country Park became known as 'New Mylle on Dam' when a new corn mill was erected there circa 1285. It is believed the original mill was situated upstream near to the site of the Boathouse, being rebuilt a number of times before 1633, when it was relocated to it's present location by Francis Nevile of Chevet Hall. During this time the dam used to feed the water wheel was also increased in size.
---
Barnsley Road
Newmillerdam
Wakefield
West Yorkshire
WF2 6QP